Why You Should Save the Amazon Rainforest
The Amazon Rainforest
In the heart of South America lies a forest full of variety and diversity of species. The Amazon Rainforest covers an incredible 2.5 million square miles of green, bountiful life. To me, this place is one of the most interesting place in terms of species. The Rainforest has been said to hold up to 20-40 million different types of species, although mainly that statistic is for bugs and insects. This place is the central location where life teems, and new discoveries are made. Unfortunately, the side effects of capitalism are encroaching on one of life's most beautiful monuments and destroying it rapidly.
Facts
More than 20% of Earth's oxygen is produced here
This forest has been called "Lungs of the Earth"
The Amazon represents 54% of the total rainforests left on Earth
Amazon rainforest birds account for for at least 1/3 of the world's bird species
More than half of the world's estimated ten million species of plants, animals and insects live in the tropical forest
70% of the plants in this forest have anti-cancer properties
90% of the plants used by natives haven't been studied
The trees of a tropical rainforest are so densely packed that rain falling on the canopy can take as long as 10 minutes to reach the ground
1 out of 4 ingredients in our medicine is from rainforest plants
The rainforest is fed by the Amazon River, which is also fed by over 1,100 tributaries
An estimated number of 2,700 million acres of the rainforest are burned each year
Source: static.guim.co.uk
This fact should be enough to get people to action. It leaves me speechless to witness the pinnacle of our evolution cause so much destruction. This place is clearly important to the balance of life itself, and deforestation is dwindling its numbers down by the years. Logging companies chop carelessly at the vital oxygen producing plants of the amazon without appealing to anyone's consent. Human machines are destroying an entire ecosystem, knocking the established natural processes out of whack. An incredible number of species live and thrive here, and we are exterminating them and not even giving it a second thought.
It is hard to describe what industry is doing to this natural oasis for life. Oil companies such as Texaco have invaded the environment in search of oil, and have left their muddy footprints all over the amazonian communities. Waste is thoughtlessly dumped into the water systems of the Amazon, and the health status of the people are revealing this. Cancer and other diseases are skyrocketing where water is contaminated, and the people have no idea. The lurking hydrocarbons and other poisonous chemicals in crude oil waste have brought about a wave of cancer cases in Ecuador. Even patients receiving "treatment" come home to drink water that only perpetuates their condition. Doctors in these regions don't have advanced medical care, but can only prescribe medicine in efforts to temporarily quell the symptoms.
These people unfortunately lack the structure and organization to stand up to this industrial giant. We as humans must feel empathy for our fellow life forms and contribute to their plight in hopes of change. We must recognize the atrocities thrown against these people without their awareness. People have the right to live, and this right has been thrown to the ground by corporations and they are simply stomping out the ashes. The people can feel a physical pain as a result of the careless ventures of capitalism, and they need our help.
To the individual this task may seem to daunting, but the solution is much deeper than we assume. The real solution lies in our lifestyles- wasteful, ignorant, and consuming. We must wake up and see the reality of the world that has been sitting in front of our faces for so long. Once we realize the truth we can have a revolution in humanism.
The people of the amazon would no longer have to worry if the water they drink could be slowly killing them. Their culture could recover, and the shamanism they hold so close could return. Life for these people can be beautiful again, and even though nature doesn't seem to care about our actions- I think it this is what Earth wants for us.
Pictures
Credits: caelusconsulting.com
Credits: lostworldadventures.com
Credits: amazonlodges.net
Credits: lh5.ggpht.com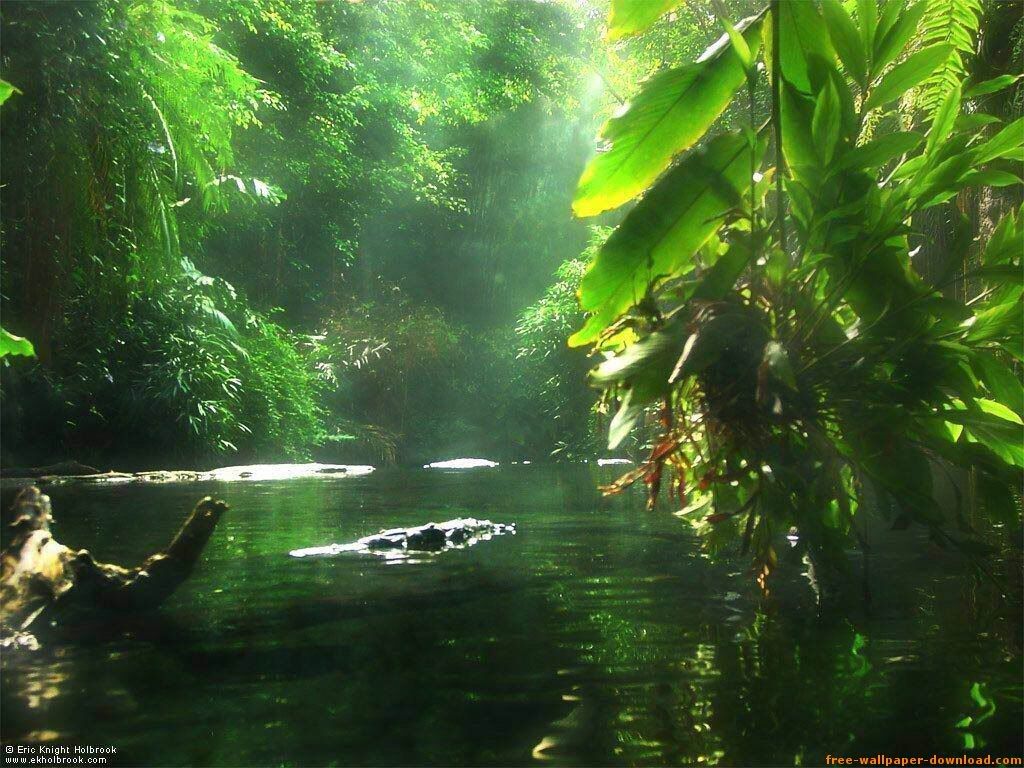 Credits: i212.photobucket.com
Credits: republicofpanama.net
Credits: uclast203-2010.wikispaces.com
Videos
3 Responses
Pingback: Happy Earth Day « lynn m fisher